Welcome
Welcome to the website of the award winning youth fiddle band, Coastline.

Coastline is a string ensemble comprised of BC's top young musicians ranging from ages 14-23, coached and mentored by internationally acclaimed fiddler, Ivonne Hernandez. With intricate arrangements of traditional, original and contemporary fiddle tunes from around the world, Coastline is pushing boundaries and always having a great time whenever they play. From the farthest island on the West Coast of Canada comes a new tradition that is Coastline!
We had an amazing and busy year last season and are so greatful to have the support of the BC Arts Council to support us and enable us to bring some amazing fiddlers from across Canada to Victoria to teach us their styles of fiddling.
This season started out fun and busy because we were finishing our 3rd album. We are SO excited about it and will release it on May 16, 2020 for WORLD FIDDLE DAY!!
Sadly, our CD release concert is cancelled because of Covid, but we've decided to release a series of CD release videos instead. 
Check out our CD release videos from the album Blue Fiddle!
Here is Flying Squirrel with special guests Jamie Troy on drums and Paul Wainwright on Sax!
Here is One Track Zach/Gravel Walks featuring our lovely Irish Dancer & fiddler Abby McClusky!
Check out our NEW ALBUM 'Blue Fiddle'!!!!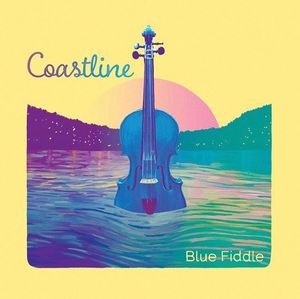 Coastline's debut album is a 2 time Canadian Folk Music Award Nominee and our second album 'The High Drive' is available in our store for download and purchase! Visit our store to listen and purchase the albums.